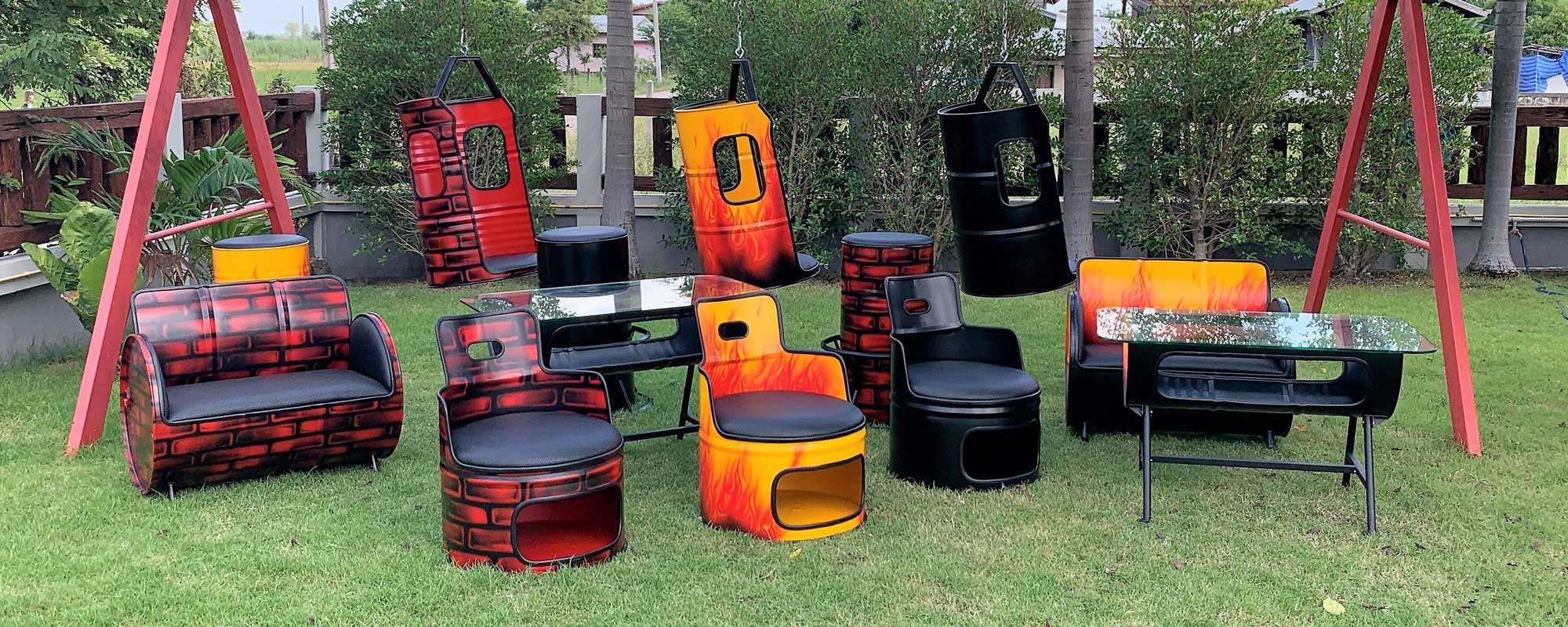 Barrel furniture "Unico"
The high end barrel furniture "Unico" by 'Tonnen Tumult' oildrum.shop
"Unico" is the special series by 'Tonnen Tumult' oildrum.shop and impresses with its quality and exclusivity. Here was made with a lot of attention to detail and even the smallest dent from the second-hand oil barrel was filled. Elaborate multi-layer primers and varnishes seal every oil drum furniture and make it a high-end product. But the barrel furniture designs are also "Unico". Extremely comfortable oil barrel armchairs with a high backrest, all oil barrel seating furniture with fixed, weatherproof seat cushions and an oil drum table with storage space and a table top made of safety glass or optionally made of black granite. All metal furniture such as the 'Chill' oil drum hanging chair and the 'Ruby' oil drum bar stool are 'Tonnen Tumult' oildrum.shop exclusive products, you won't find comparable oil drum furniture from the Unico series anywhere else. The Unico oil drum furniture is available in matt uni colors or in various matt airbrush designs. Feel free to collect your oil drum ideas for your next DIY project here or simply order your new oil barrel furniture highlight here from the largest barrel furniture sales store far and wide.