Upcycled barrel furniture. Online shop & furniture store.
Oil drum furniture unique items by 'Tonnen Tumult'.
Oil drum furniture
Oil drum furniture can be seen at trade fairs and events. Everyone has also marveled at an oil drum bar table. Barrel furniture is a real eye-catcher and oil drum seating groups bring a chilled lounge atmosphere into the room. The round shapes of the oil drums combined with the striking matt colors have a very special retro charm. Furnished with your logo or your advertising text, oil barrel furniture is a useful and unique advertising measure, also for the reception or sales room, for the workshop or for the office. But oil drum furniture also adorns private rooms, from the oil drum coffee table in the living room, the oil barrel sofa on the terrace to the seating area in the men cave. Welcome to 'Tonnen Tumult' oildrum.shop – the big online shop for oil drum furniture and upcycling products. We have our sales department in Moenchengladbach (Germany), here you will also find our showroom with direct sales on two floors. Come around!
'Tonnen Tumult' delivers to business customers in the event and trade fair sector, equally there are ideal applications for our upcycled oil barrel products in the catering industry. A café, bar or restaurant with seating options made from pimped oil barrels and the matching logo imprint offers inviting photo templates for social media. The high recognition value brings success for your business. Discover our barrel furniture.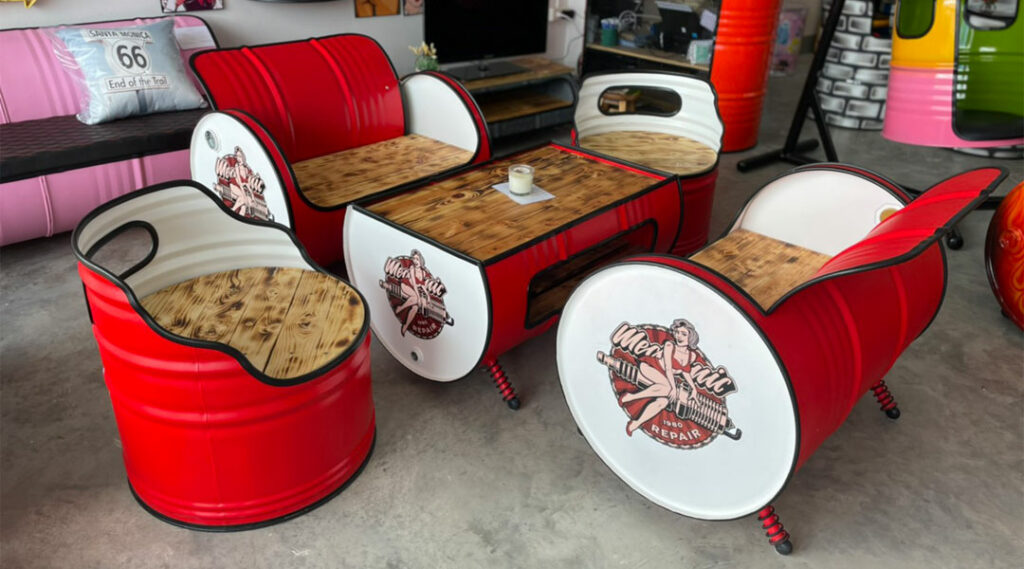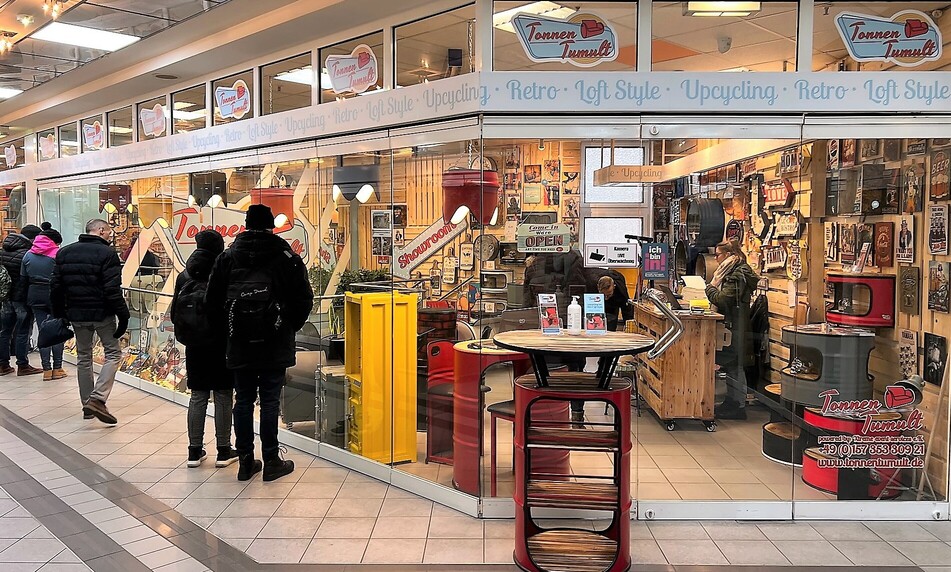 In Moenchengladbach / Germany we have a showroom with direct sales. Here you can view and shop all the current barrel furniture in the exhibition. In the store we also have a huge selection of themed tin signs and retro decorative items. There are secure parking spaces in the adjacent multi-storey car park, and there is also a loading zone for larger vehicles. Come by, we look forward to seeing you.
All oil barrel furniture pieces are in stock ready to ship. Here in our online-shop you will find all current colors and available quantities on the individual product pages. With our branding service, we put your logo or your writing on the oil drum furniture. For larger orders, we are happy to produce the drum furniture directly in your desired color (RAL). Write to us or call us, we would be happy to advise you on our barrel furniture and the implementation of a special design. To the individual barrel furniture.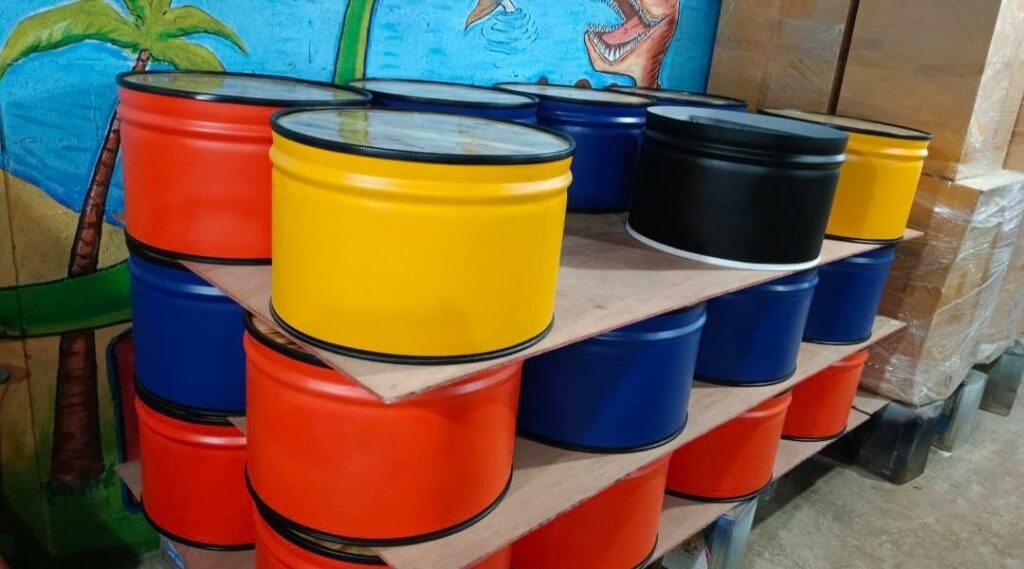 About Tonnen Tumult
Interesting facts about the oil barrel furniture distribution.