Contact & Showroom
Get in touch with us or come visit us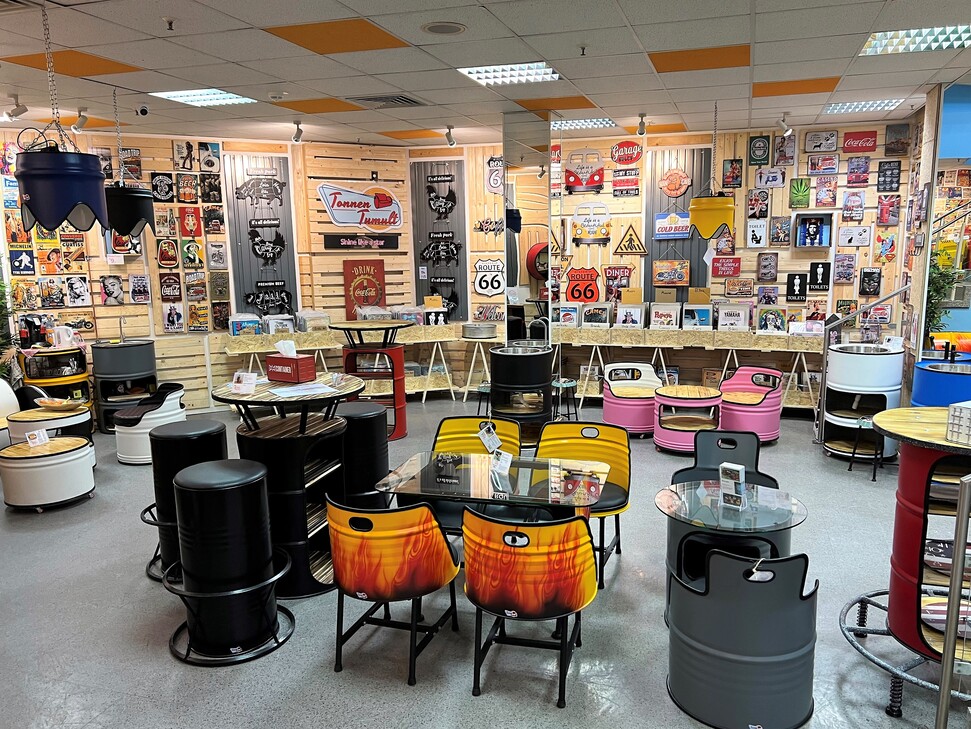 Tonnen Tumult
by Xtreme event services e.K.
Showroom with direct sale:
Hindenburgstr. 57-61
Passage Marienhof
41061 Mönchengladbach
Germany
Phone & WhatsApp: +49 157 3533 0921
Mail: info@tonnentumult.de
Opening hours:
Monday: 10:00 AM to 6:00 PM
Tuesday: 10:00 AM to 6:00 PM
Wednesday: closed
Thursday: 10:00 AM to 6:00 PM
Friday: 10:00 AM to 6:00 PM
Saturday: 10:00 AM to 6:00 PM
Sunday: closed
Showroom open! In addition to the mail-order business, there is now the 'Tonnen Tumult' oildrum store with direct sales in the center of Moenchengladbach / Germany in the passage from Marienhof to Hindenburgstrasse. All current furniture and room decoration on 2 floors with around 250 square meters of exhibition space – come by and be amazed!
There are many pictures and constantly new videos from the showroom on Instagram & Facebook.
If you would like to see something before you buy it, please let us know in advance. This way we can select the product in your color and make it available.
Parking! Hindenburgstraße in Moenchengladbach is a pedestrian zone, but the passage where our shop is located has an adjacent multi-storey car park. Here is the link to the Marienhof car park.
Vans or cars with trailers can park briefly in the loading zone in front of the multi-storey car park when visiting us.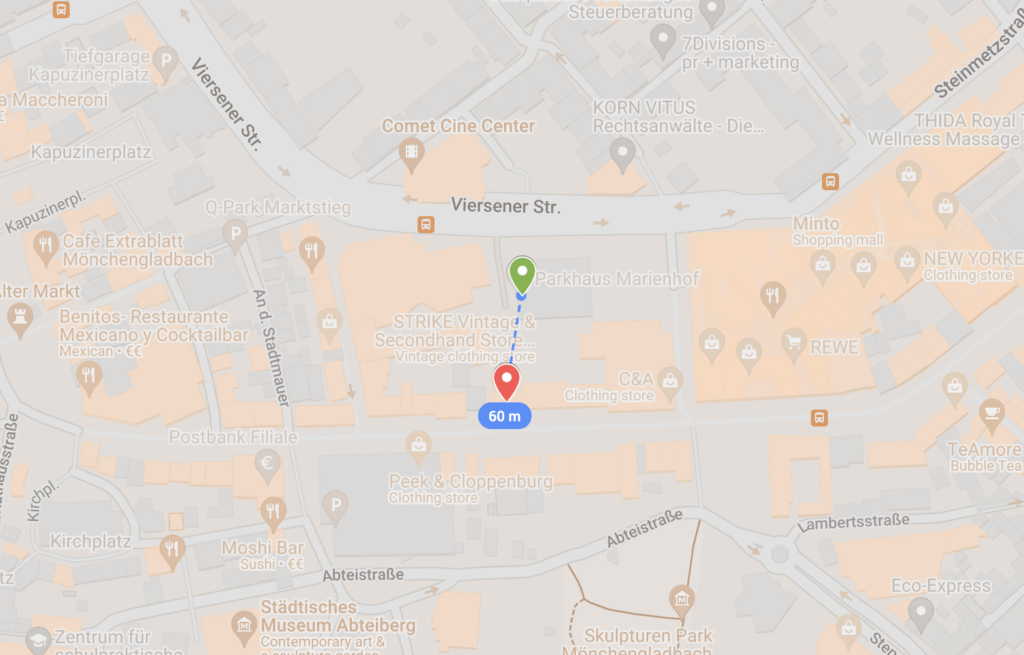 From the multi-storey car park or from the loading zone then through the back entrance into the passage to Hindenburgstraße.
You can easily contact us using the following form – or you can send us an e-mail to info@tonnentumult.de. You can reach us by phone on +49 157 3533 0921, you can also contact us via WhatsApp on the same number.