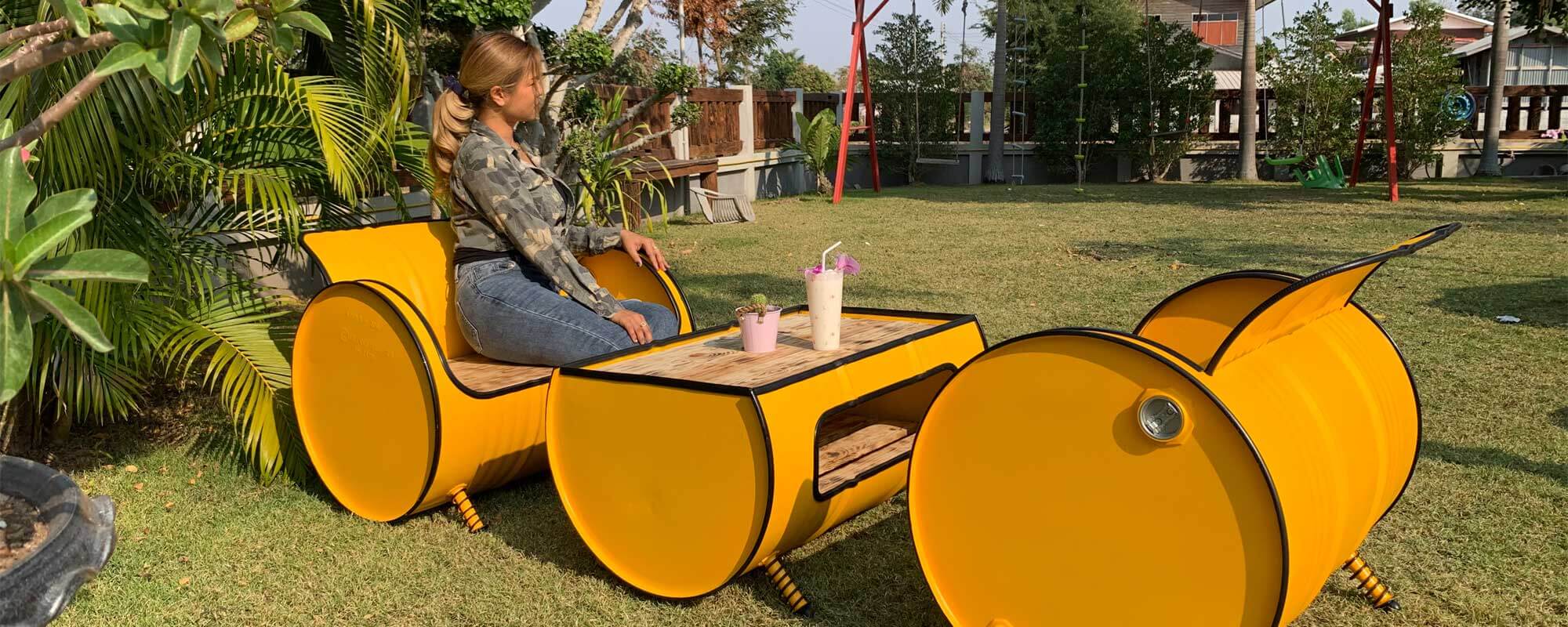 Barrel furniture by 'Tonnen Tumult'
Welcome to 'Tonnen Tumult' oildrum.shop and the world of barrel furniture
Oildrum.shop is the largest and most versatile online shop for metal barrel products and also has direct sales at the furniture store in Moenchengladbach / Germany. Here you will find a huge selection of oil drum furniture for private and commercial use. Our upcycling furniture is useful and unique, each oil barrel furniture is handcrafted piece by piece. All oil drum furniture is available in different color variations. You will not find a larger selection of immediately available metall furniture anywhere in Europe. Here you will find oil barrel sofas, barrel armchairs, oil barrel stools and entire oil barrel seating groups. There are oil drum bar tables, round metal coffee tables, oil drum lamps and many different oil drum shelves, all made from used oil drums, of course. But our heart is attached to very special creations such as oil drum hand wash basins, oil drum hanging chairs and oil drum swing chairs. You can collect oil barrel ideas here and build your own oil barrel furniture or you can make it easy for yourself and buy your new oil barrel furniture here. Have fun browsing.
Our oil barrel furniture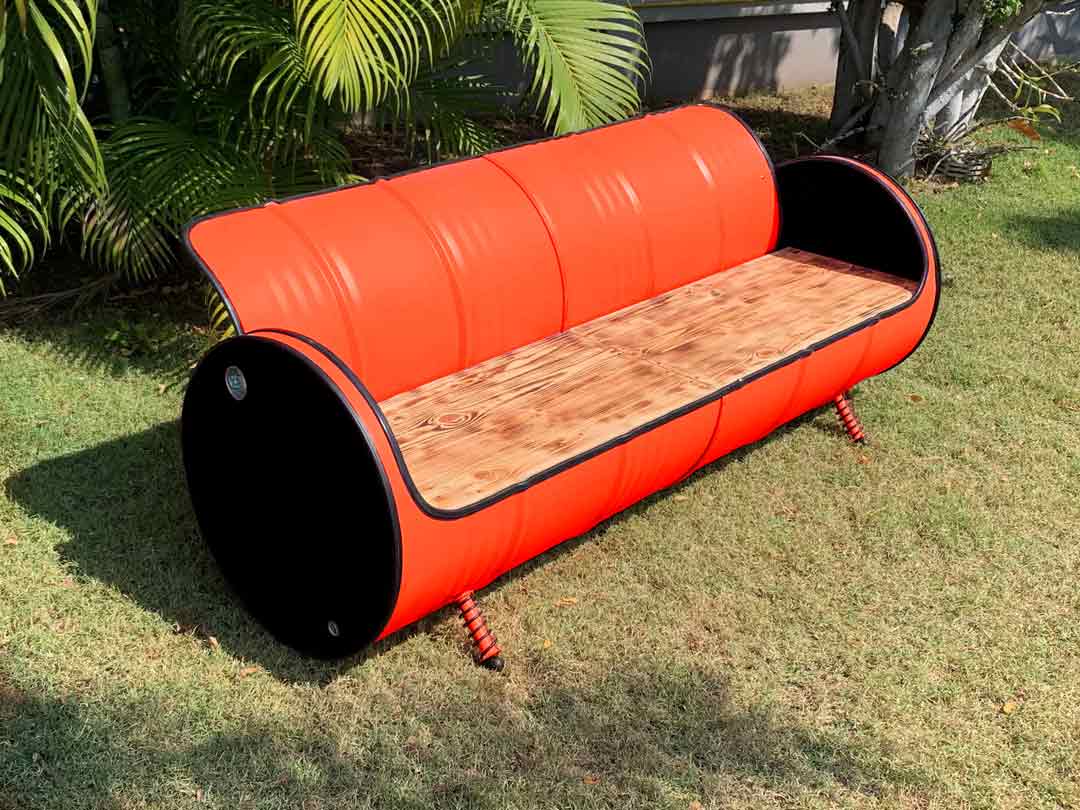 Barrel Seating Furniture
From oil barrel stool to the XXL sofa made of two barrels. Seating made from upcycled barrels.
Oil Drum Tables
The right table for every purpose. Here you will find barrel tables: bar table, coffee table, dining table etc.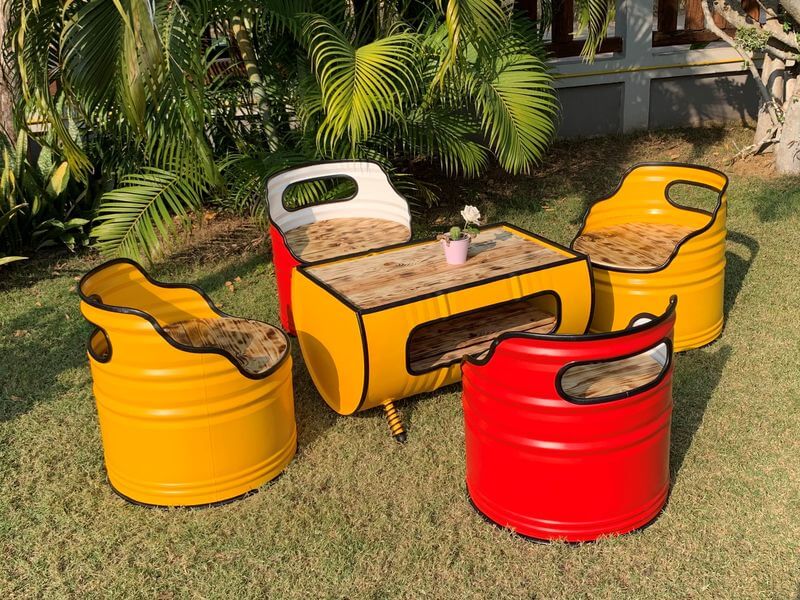 Oil Barrel Seating Sets
Combine a table with an armchair, sofa, stool or chair. Here are a few examples of oil drum seating groups.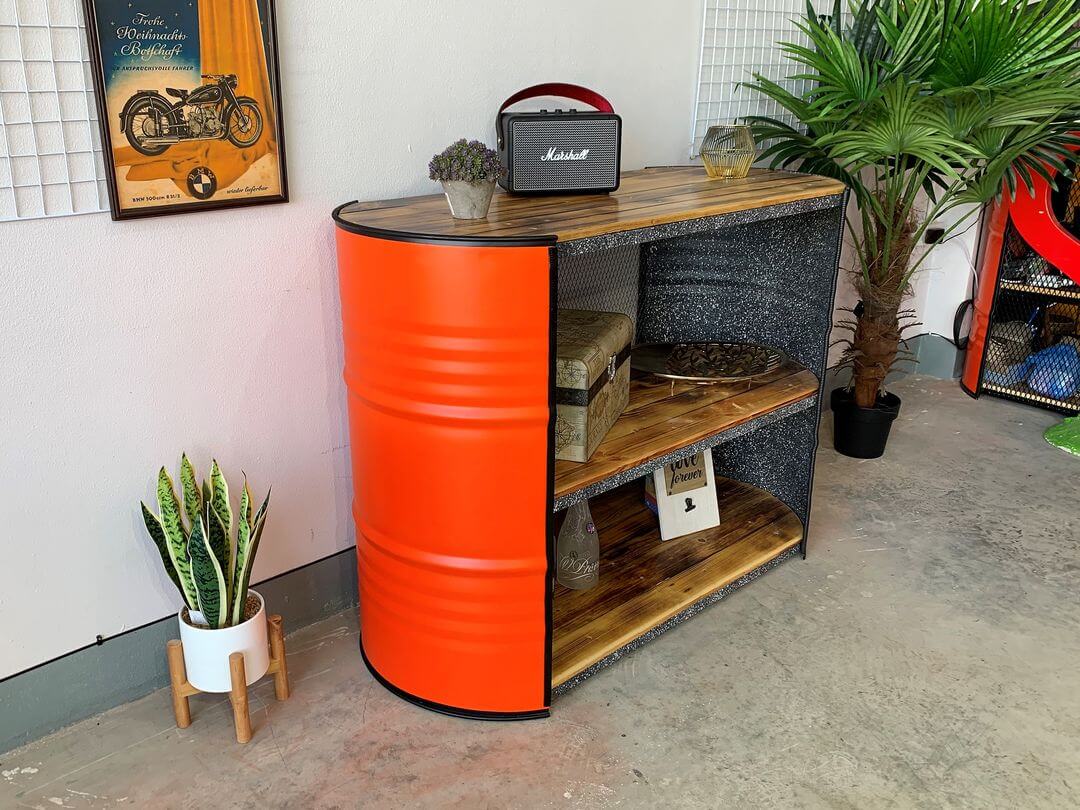 Barrel Shelves & Cabinets
Storage miracle and visual highlights at the same time. Free standing oil drum shelves or for the wall.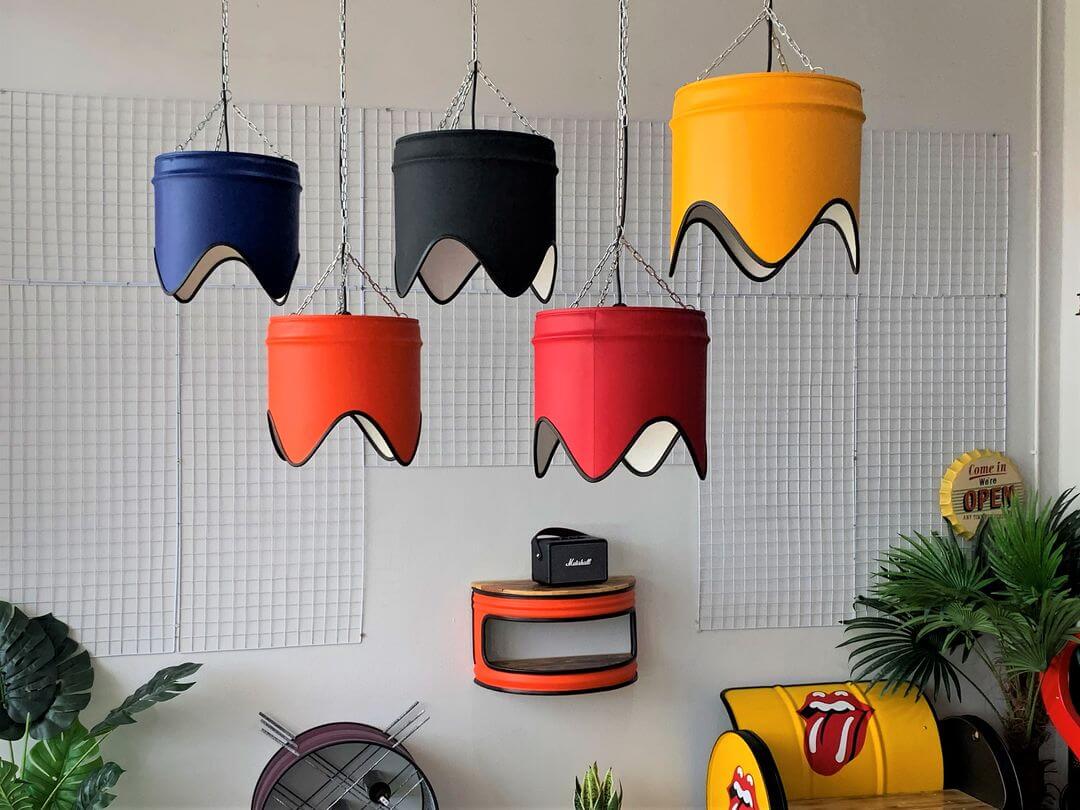 Oil Drum Lamps
Metal barrels as ceiling lamps. Wall clocks and magnetic boards made from oil barrels. Small barrel furniture.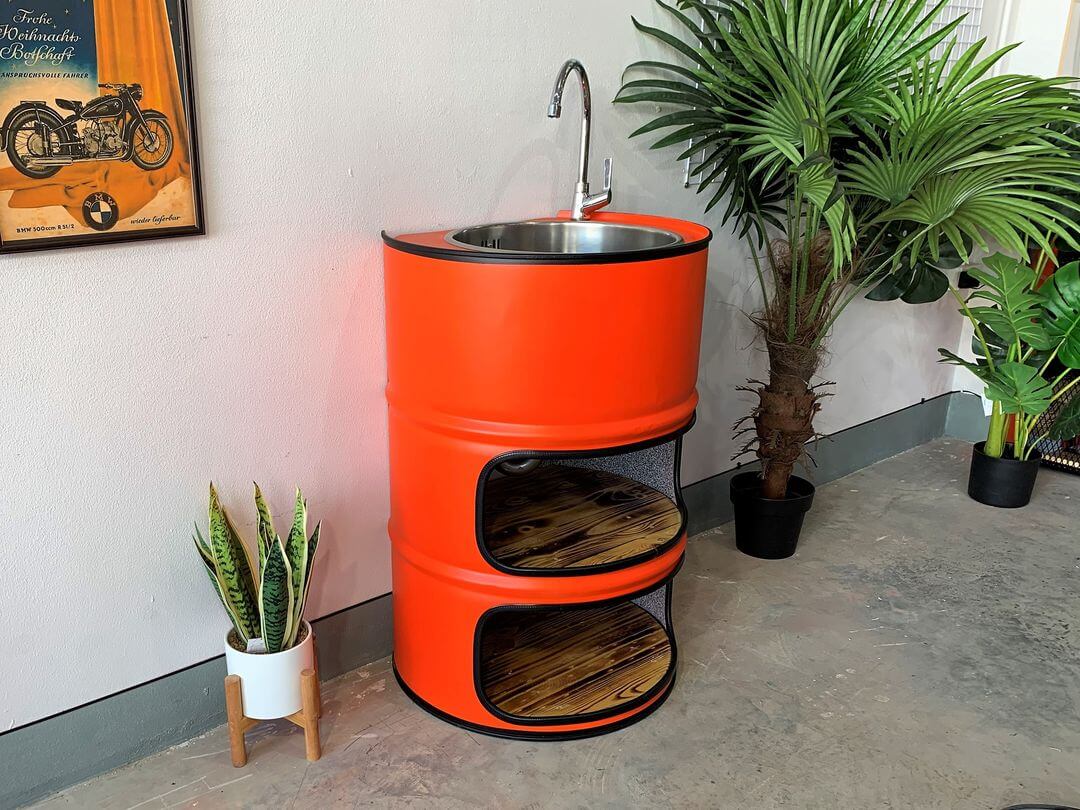 Oil Barrel Washbasins
Stylish hand washing barrels for the bar, for the workshop or for the BBQ outdoor kitchen.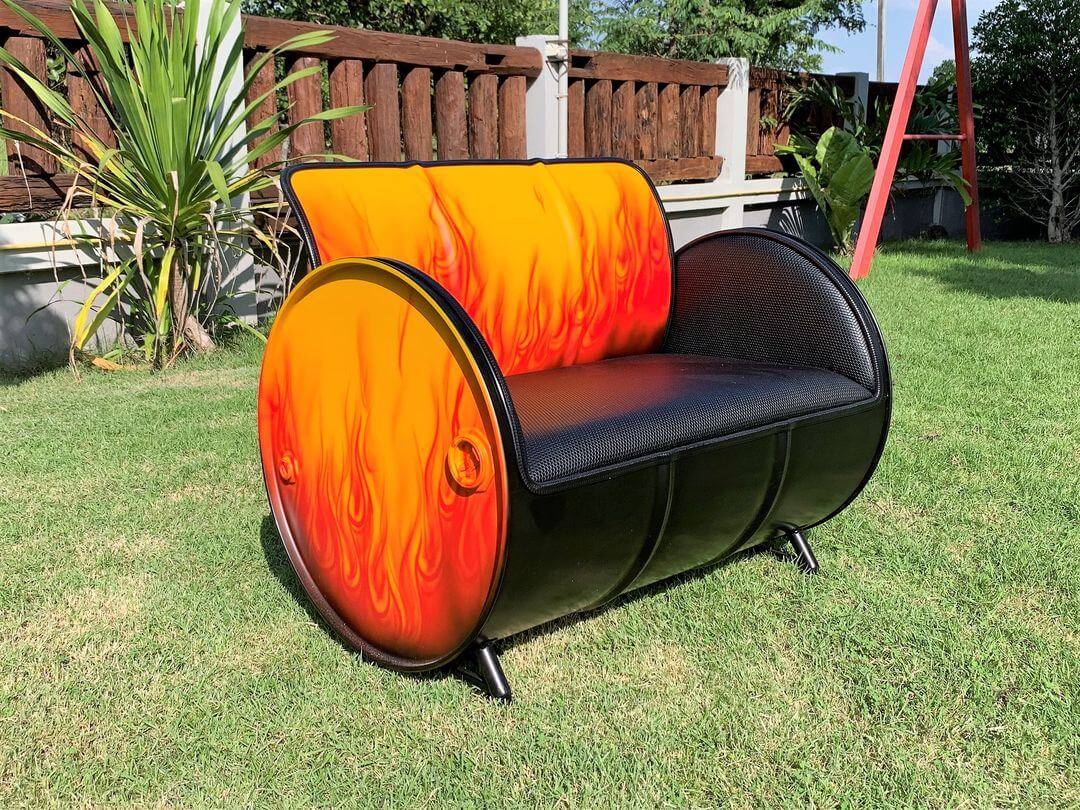 Oil Drum Series "Unico"
High end upcycling. The most exclusive oil drum furniture far and wide: Dent-free. Painted 6 times. Weatherproof.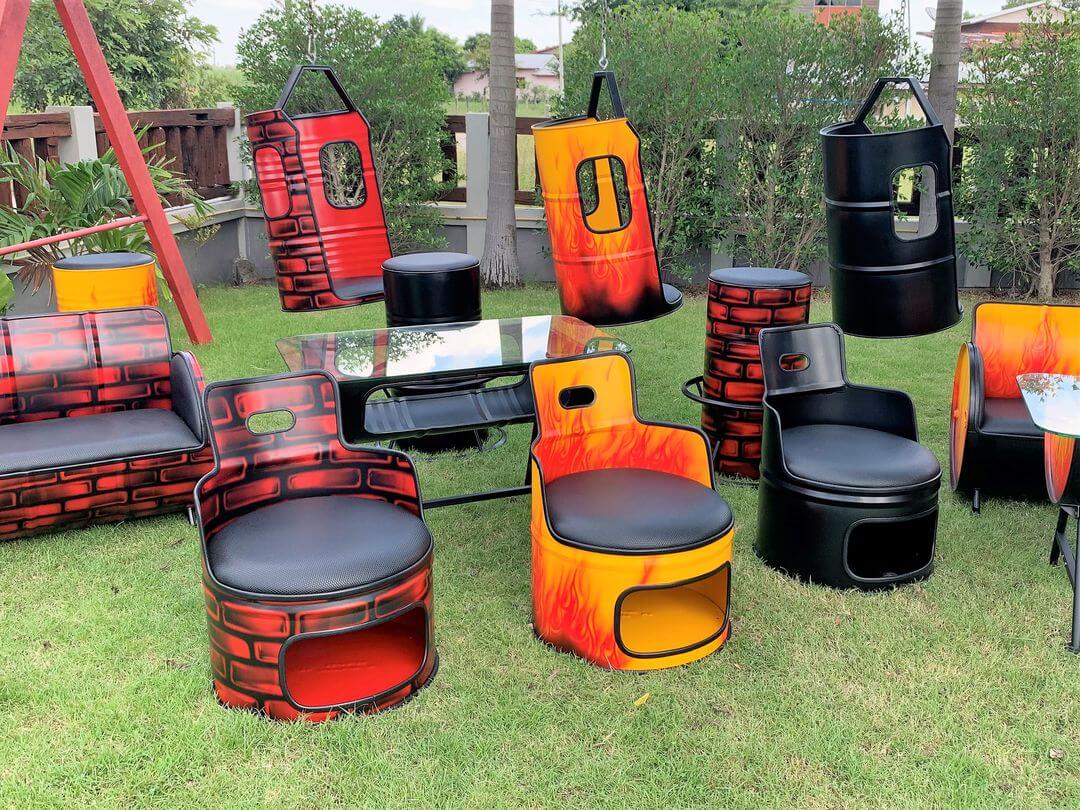 All Oil Barrel Furniture
Our barrel furniture product variety at a glance. From the protective cover to the XXL oil barrel sofa.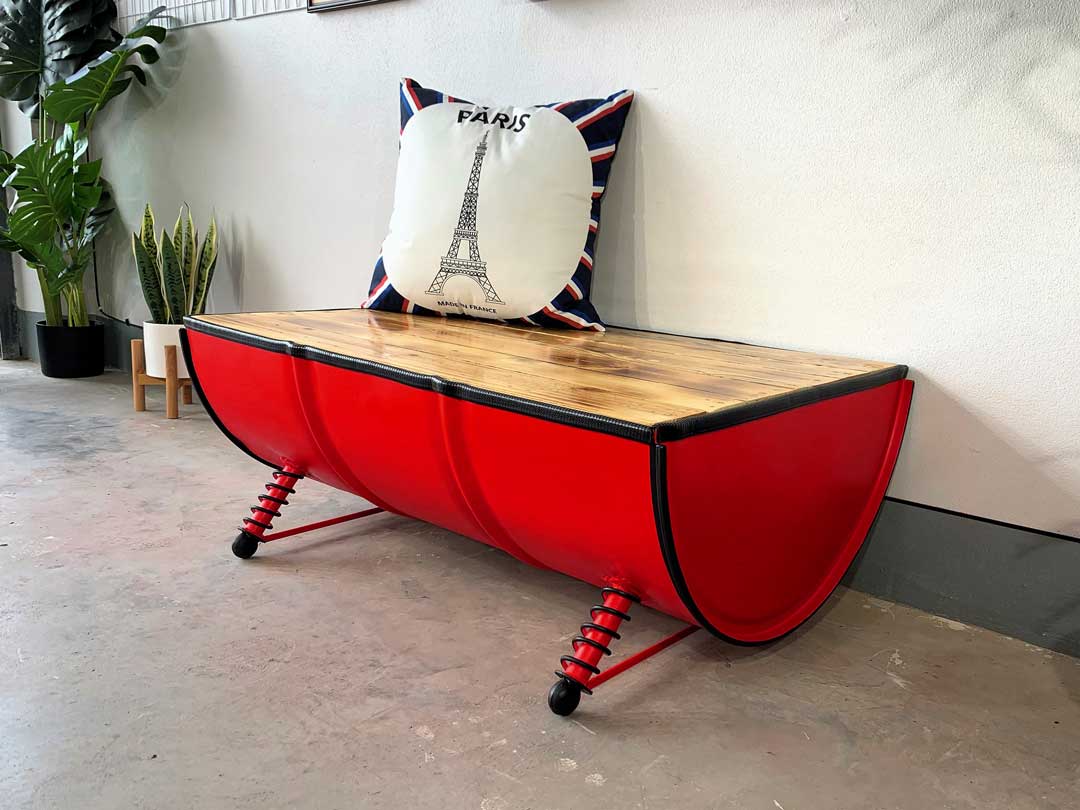 Oil Drum Furniture Sale
Check out our oil drum furniture deals. Discount promotions, seasonal furniture, remaining pieces, discontinued models. The barrel furniture sale.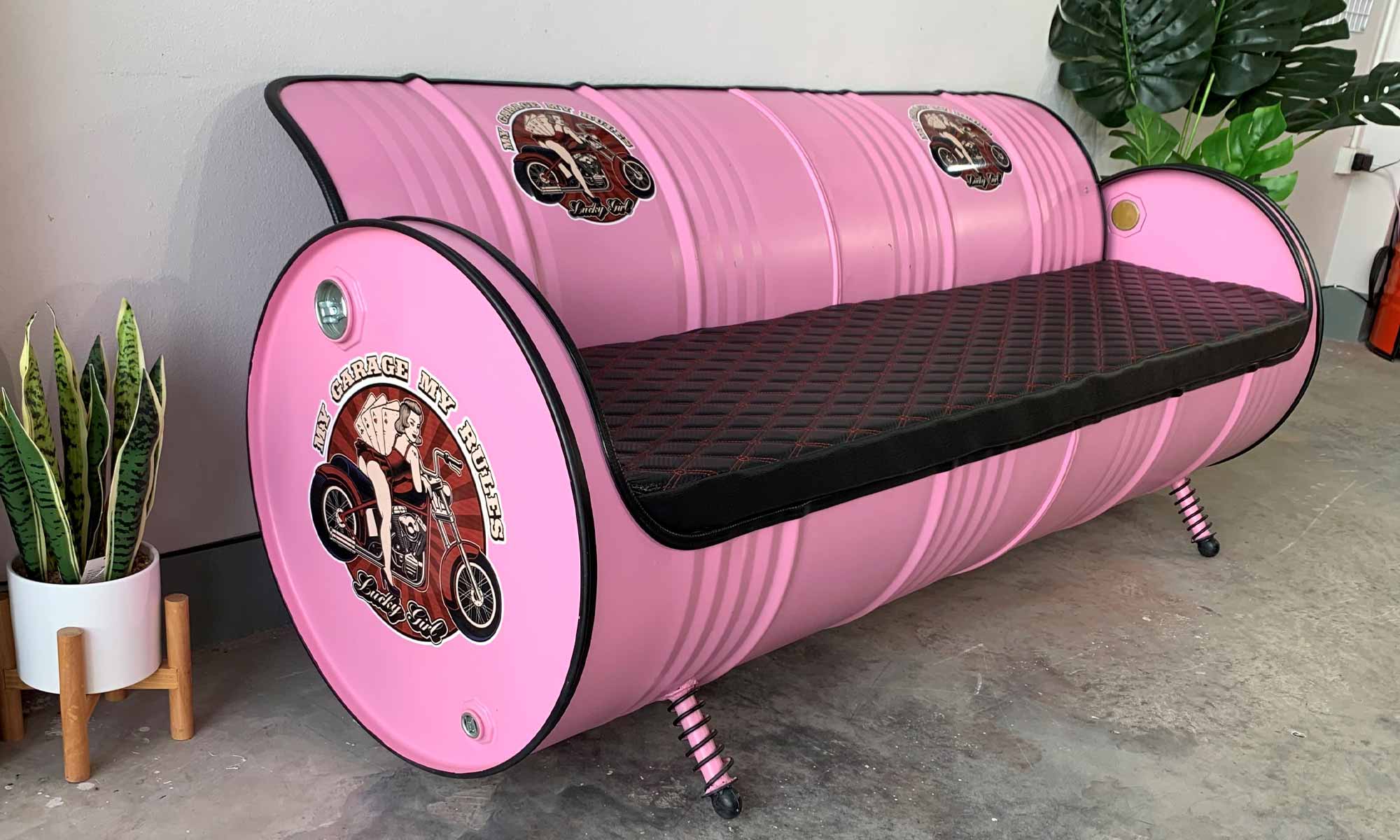 Turn old into new… and uniquely beautiful… and especially useful!
Oildrum.Shop barrel furniture!